OUDSKOLIERE NUUS: MARTIN BESTER
April 09, 2021 |
BY

M Snetler
ONS GESELS MET: Martin Bester
Martin Bester is 'n Suid-Afrikaanse radio-omroeper, TVpersoonlikheid, musikant , akteur en tree ook as seremoniemeester by geleenthede op.

Hy is al vir die afgelope 20 jaar aktief betrokke in die
vermaaklikheidsbedryf. Hy het al drie keer die 'Best
Afternoon Drive Presenter"-toekenning vir sy
radioprogram, "Martin Bester Drive Show" op Jakaranda
FM ontvang. Hy het ook Huisgenoot se Tempotoekenning vir Radio Omroeper van die Jaar ontvang.
Martin is tans besig met sy eie radioprogram, "Breakfast
with Martin Bester" op Jakaranda FM. Hiervoor het hy
ook al toekennings ontvang. In 2019 is hy as Beste
Ontbyt Program Omroeper aangewys en in 2020 is die
program as Beste Ontbyt Program aangewys.
Hy het ook al menigte Televisie-programme aangebied:
"Wie's my liee", "Tweestryd" en "DKNT".
Martin is ook hoofsanger van die SAMA-genomineerde
musiekgroep Kinky Robot. In 2016 het hy sy eerste solo
Afrikaans album, "Vir die eerste keer", vrygestel. Dit het
treers soos, "Wat weet ek tog", "Ou spoor" en "Sterre"
ingesluit. Die SAMA-nominasie is vir sy liedjies "Hobie
Beach". Martin se lirieke in dié liedjie gaan oor sy
grootwordjare in P.E. en natuurlik oor die strand self. Sy
musiek neem hom orals en hy besoek al die gewilde
musiekfeeste soos Innibos in Mbombela, KKNK in
Oudsthoorn en Ommidam Studentefees.
Sy nuutste treer, "Anders", het nommer een op
verskeie musiek treerlyste gehaal en die musiekvideo
het 'n nominasie ontvang vir die Afri-indie Independant
Music Awards 2021. Hy is ook vir die Volwasse
Kontemporêre Kategorie genomineer.
Hy het ook al as akteur in lms soos Pretville, Vrou Soek
Boer en, meer onlangs, in Sonskyn Beperk sy verskyning
gemaak. Hy is ook as verhoogakteur bekend.
Martin tree as seremoniemeester by menigte funksies
op. Hy toer die wêreld vol en het al funksies van Sun City
INSKRYWINGS 2022
WE DELIVER*
*DELIVERY FEE APPLIES.
Image may differ from actual product.
SUNRIDGE VILLAGE
041 360 3104
Cnr: Kraggakamma & Main Road
11765 RP Sunridge Village (A4 Poster).indd 1 2021/03/03 11:41
tot by Hammersmith Apollo in London aangebied.
Funskies waarby hy al betrokke was sluit in:
- Die SA Sport "Hall of Fame induction event" van die '95 Springbokke & Nelson Mandela
- London goes SA concert series
- 2010 Soccer World Cup events
- The Colour Run
- Tempo-toekennings
- Ghoema-toekennings
- Pendoringtoekennings
- Die SAMA-toekennings
- Die Titans Krieket Unie se liefdadigheidsbal
- Innibos
- KKNK
- Liefde by die dam

Asook by menigte plaaslike sowel as internasionale, musiekkonserte en korporatiewe
geleenthede.

Volg Martin op: • Twitter: @MartinBester • Facebook: Martin Bester • Instagram @Martin.Bester
Leave a comment
U boodskap sal eers na goedkeuring vertoon.
Hoërskool Framesby: "Waar potensiaal verwesenlik word"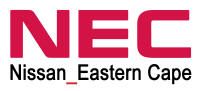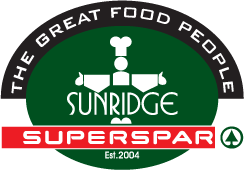 Using this site means you accept its
terms
| Copyright © 2022 Hoërskool Framesby, Port Elizabeth, South Africa
| website by