OUDSKOLIERE NUUS:
March 19, 2021 |
BY

M SNETLER
Biografie – Johan van der Mescht

Johan van der Mescht, 'n oud-skolier van die Hoërskool Framesby en skrywer van die boek Die Army het jou nommer, is 'n siviele ingenieur van beroep. Hy en sy gesin woon in die Langkloof, 'n vallei ingevou tussen die Kougaberge in die noorde en Tsitsikammaberge in die suide.
Johan is in Port Elizabeth gebore. In 1969 begin hy sy skoolopleiding by Laerskool Verkenner en in 1980 matrikuleer hy aan Hoërskool Framesby. Ná skool studeer hy siviele ingenieurswese aan die Universiteit van Stellenbosch. Met die voltooiing van sy studies in 1985 meld hy in Januarie 1986 vir verpligte milit?re diensplig aan. Hy ondergaan juniorleiersopleiding by Genieskool in Kroonstad waarna hy as offisier na 5 Milit?re Werke Eenheid in Pretoria uitgeplaas word. In hierdie tydperk word hy onder andere aangewend as Basisingenieur te Mpacha in die Oos-Caprivi.
Na afloop van sy twee jaar diensplig word hy oorgeplaas na 16 Genie Regiment, 'n Burgermageenheid in die Oos-Kaap. Begin 1994 word hy bevorder tot die rang van Kaptein en, met die afskaffing van verpligte milit?re diens, sluit hy in 1995 aan as 'n vrywilliger by Regiment Piet Retief, 'n Reserwemageenheid gevestig in Port Elizabeth. Hy bly 'n aktiewe lid van hierdie regiment tot en met sy uittrede in 2005 weens werk- en gesinsverpligtinge.
Die boek "Die Army het jou nommer" bevat 'n reeks persoonlike vertellinge, meestal met 'n humoristiese of nostalgiese ondertoon, uit die tydperk toe 'n hele generasie jong mans uit 'n
sekere rassegroep moes aanmeld vir verpligte Nasionale Diensplig. Die staaltjies volg min of meer in kronologiese volgorde, vanaf kleintydse blootstelling aan die milit?re omgewing, tot deelname aan die Grensoorlog en die tydperk daarna.
Elke oud-soldaat het sy eie storie, goed of sleg, gebaseer op hoe hy as indiwidu die lewe in die Weermag ervaar het. Hierdie boek sal dus aanklank vind by die diensplig generasie, maar ook by hulle wat meer wil weet oor soldaat-wees in 'n tydperk toe Suid-Afrika 'n gedugte en goed toegeruste Weermag gehad het.
Enige nuus oor oudskoliere kan na mediasentrum@framesby.co.za ge-epos word.
Leave a comment
U boodskap sal eers na goedkeuring vertoon.
Hoërskool Framesby: "Waar potensiaal verwesenlik word"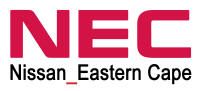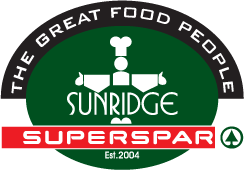 Using this site means you accept its
terms
| Copyright © 2022 Hoërskool Framesby, Port Elizabeth, South Africa
| website by